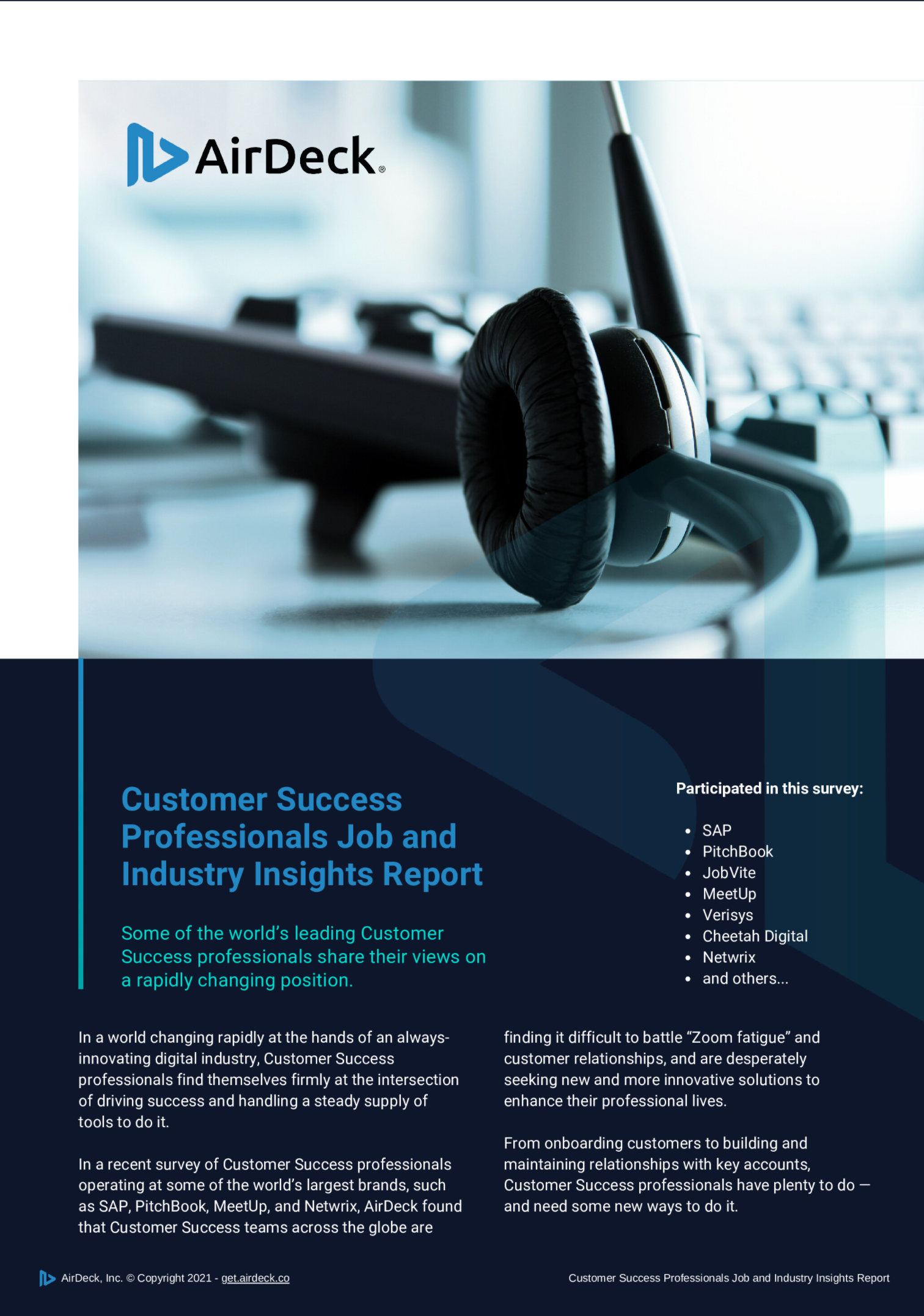 Customer Success Professionals Job and Industry Insights Report
Some of the world's leading Customer Success professionals share their views on a rapidly changing position.
What's Inside?
In a world changing rapidly at the hands of an always-innovating digital industry, Customer Success professionals find themselves firmly at the intersection of driving success and handling a steady supply of tools to do it.
In a recent survey of Customer Success professionals operating at some of the world's largest brands, such as SAP, MeetUp PitchBook, Jobvite, Verisys, Cheetah Digital, and Netwrix, AirDeck found that Customer Success teams across the globe are finding it difficult to battle "Zoom fatigue" and customer relationships, and are desperately seeking new and more innovative solutions to enhance their professional lives.
From onboarding customers to building and maintaining relationships with key accounts, Customer Success professionals have plenty to do — and need some new ways to do it.